Valentines Day
February 13, 2020 05:00 PM until February 15, 2020 09:00 PM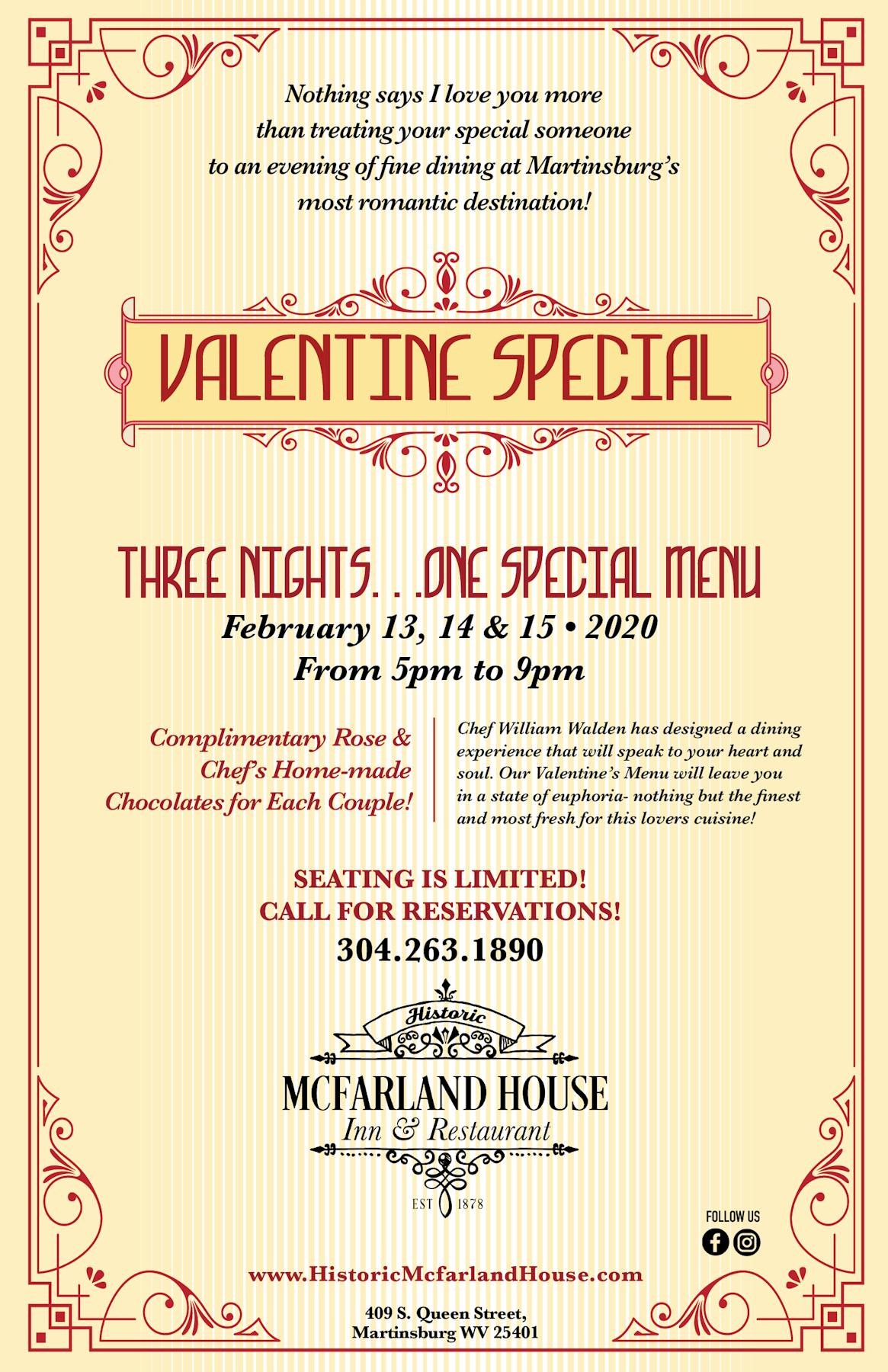 Slide 1 of 2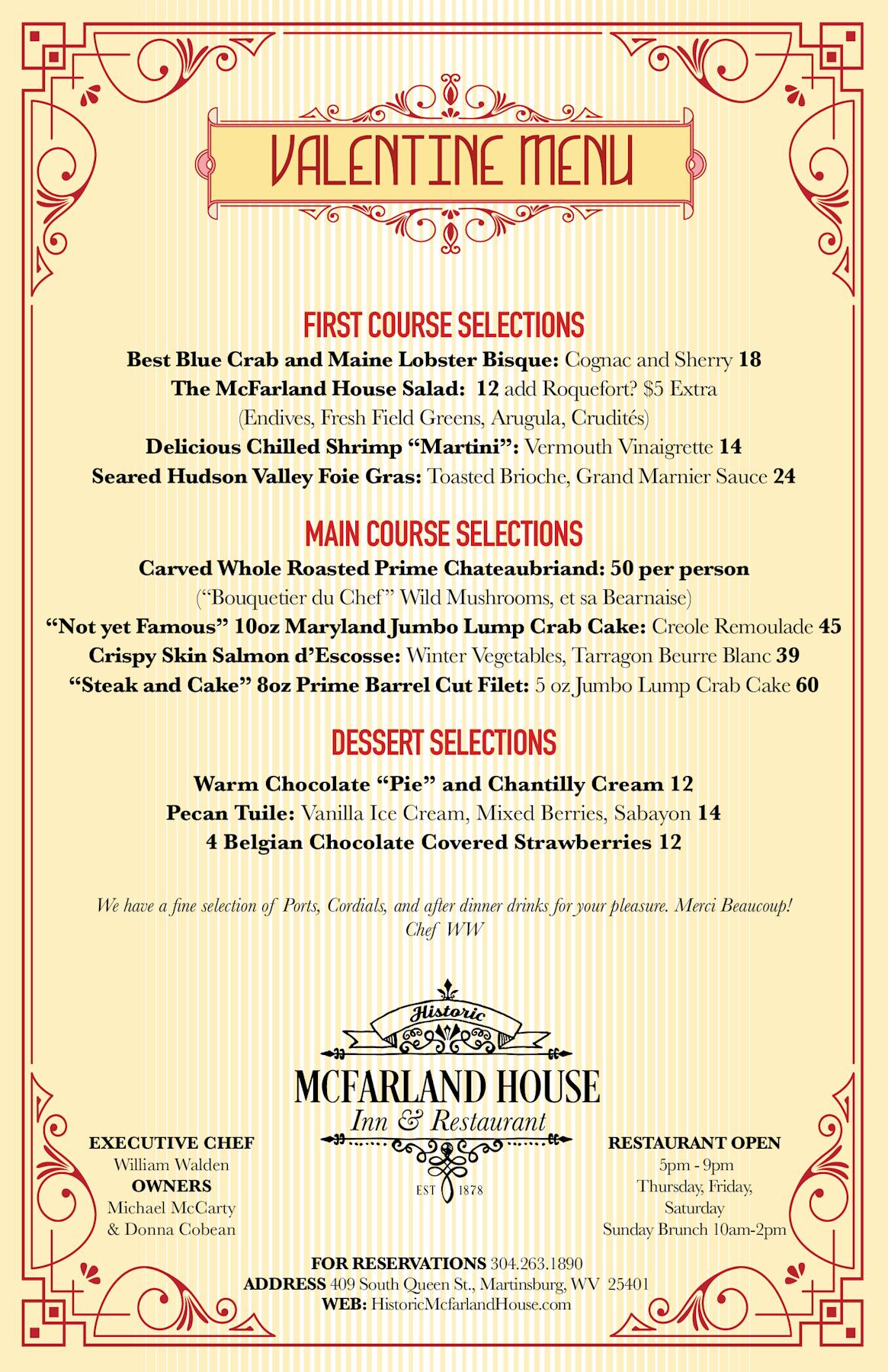 Slide 2 of 2
Chef Walden has designed a dining experience that will speak to your heart and soul! Our Valentine Special Menu will leave you in a state of euphoria. Nothing but the finest for this lovers cuisine!

Complimentary Rose and Chef's home-made chocolates for each couple!
* We are sold out for Valentine's Day on Friday, February 14th, & Saturday, February 15th. We still have reservation spots for Thursday, February 13th.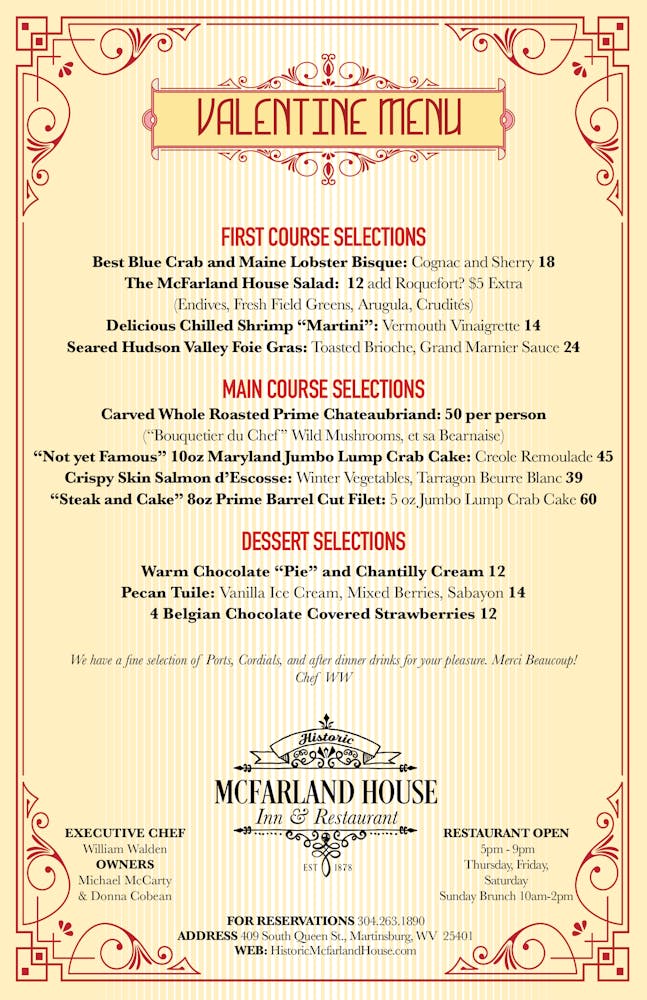 https://www.facebook.com/events/849827172139118/