Main content starts here, tab to start navigating
William J. Walden, Executive Chef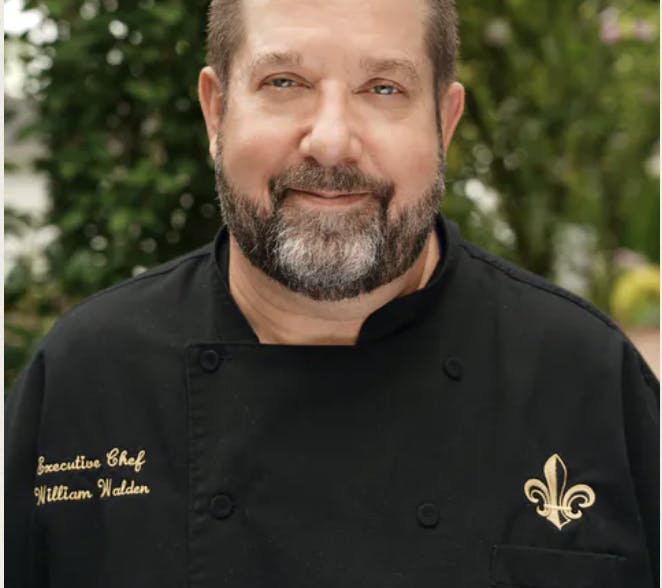 William J. Walden is a renowned chef and restaurateur with over 35 years of culinary expertise. Chef Walden brings a love for sharing great food, with a strong emphasis on the word "FRESH." The recent trend of "farm to table" is no fad for Chef Walden. His philosophy is that the key to making delicious food has always been using fresh food from local farms, sourced daily to determine the menu. No stranger to farming, Walden worked in his grandmother's popular "McClain's Grocery" store from a very early age and mastered the art of butchering along the way.
The stellar combination of a commitment to fresh ingredients, an all-consuming passion for excellence, and decades of experience has led to numerous honors and opportunities over the years. From diners, dignitaries, secretaries of state, celebrities, politicians, and diplomats, Chef Walden has catered to them all… even the likes of five different Presidents. Best known by his initials W.W., our new Executive Chef has developed a reputation over a long career with a straightforward approach to cooking. His mission statement: "Artistic Cuisine with the greatest depth of flavor." He has displayed this time and time again from his endeavors in Boca Raton, Florida, as well as numerous stops all around the D.C. Metropolitan area.
We look forward to watching Chef William Walden put his skill and knowledge to work, with the goal of making The Historic McFarland House one of the finest quality establishments in the region for years to come.